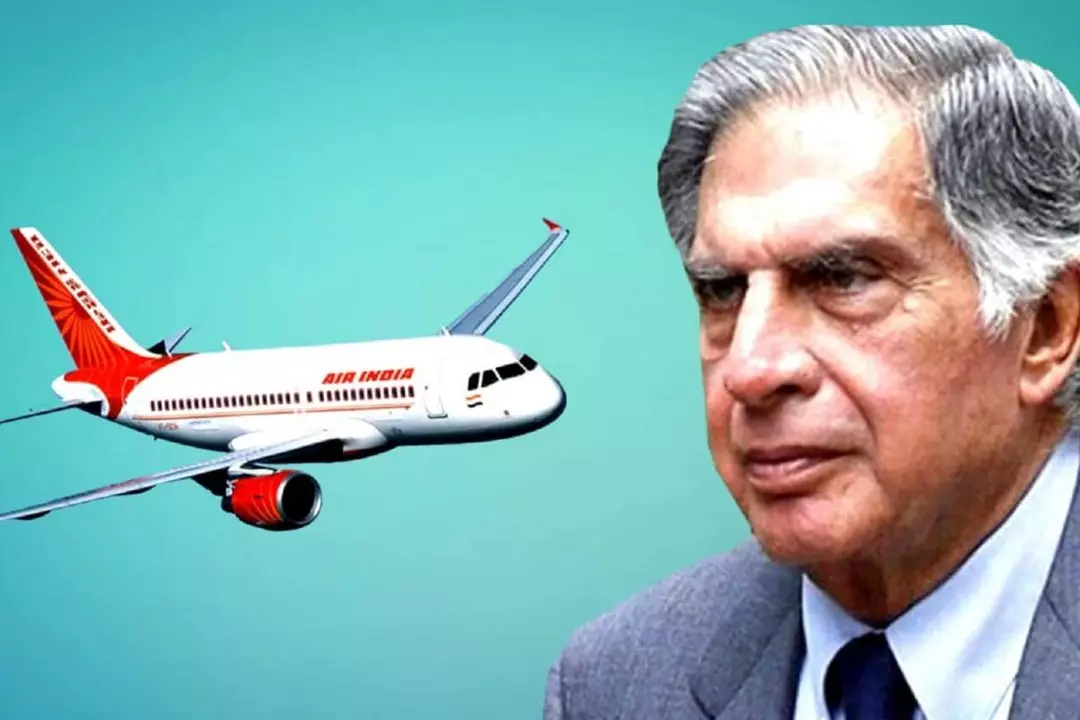 A Brief History of Air India
Air India is the flag carrier airline of India, founded in 1932 by J.R.D. Tata as Tata Airlines. It became a public limited company and was renamed Air India in 1946. Since its inception, the airline has played a significant role in connecting India with the world, both in terms of passenger and cargo services. Today, it is a member of the Star Alliance and operates flights to domestic and international destinations across Asia, Europe, North America, and Australia. Over the years, Air India has faced several challenges, including financial and operational setbacks, but it has continued to evolve and adapt to the ever-changing aviation industry.
Extensive Route Network
Air India boasts an extensive route network, serving more than 100 destinations across 30 countries. The airline operates a mix of short-haul and long-haul flights, offering connectivity to major cities globally. Within India, Air India covers all the metro cities and several tier-II and tier-III cities, providing vital links for both business and leisure travelers. Internationally, the airline connects India with key markets such as the United States, United Kingdom, Europe, Southeast Asia, and the Middle East. The airline's membership in the Star Alliance also allows passengers to access a broader network of destinations through code-share agreements with other member airlines.
Modern Fleet and Cabin Comfort
Air India operates a modern fleet, comprising a mix of Airbus and Boeing aircraft. Their fleet includes the fuel-efficient Boeing 787 Dreamliner, which offers a more comfortable flying experience for passengers with features such as larger windows, improved cabin air quality, and reduced noise levels. Air India's cabin classes include First Class, Business Class, and Economy Class, providing a range of options to suit different budgets and travel preferences. The airline is known for its comfortable seats, generous legroom, and attentive in-flight service, ensuring a pleasant experience for passengers on board.
Impressive In-Flight Services
One of the highlights of flying with Air India is its in-flight services, which cater to the diverse needs of its passengers. The airline offers a selection of Indian and international cuisine, with special meal options available for those with dietary restrictions. Air India also provides a comprehensive in-flight entertainment system, featuring a wide array of movies, TV shows, music, and games to keep passengers entertained during their journey. Additionally, the airline offers in-flight Wi-Fi on select aircraft, enabling passengers to stay connected while on board.
Award-Winning Ground Services
Air India's ground services have also garnered recognition over the years. The airline's priority check-in, lounge access, and priority boarding services ensure a seamless travel experience for its premium passengers. Air India also provides assistance to passengers with special needs and unaccompanied minors, ensuring their safety and comfort throughout their journey. The airline's commitment to customer service has earned it numerous awards and accolades, including the 'Best Airline - Central/South Asia and India' at the Skytrax World Airline Awards.
Frequent Flyer Program: Flying Returns
Air India's frequent flyer program, Flying Returns, is designed to reward loyal passengers for their continued patronage. Members of the program can earn FR points on every Air India flight, as well as on flights operated by partner airlines. These points can be redeemed for award tickets, cabin upgrades, and other privileges. The program also offers tier-based benefits, with higher tiers providing greater perks such as additional baggage allowance, lounge access, and priority services. Flying Returns members can also earn and redeem points on flights operated by other Star Alliance member airlines, further enhancing the program's value for frequent travelers.
Government Ownership and Future Privatization
Air India has been a government-owned enterprise since its nationalization in 1953. However, in recent years, the airline has faced significant financial challenges, prompting the Indian government to consider privatizing the airline. The government has initiated a process to sell a majority stake in Air India, aiming to bring in private investment and management expertise to help turn around the airline's fortunes. This move is expected to usher in a new era for Air India, with the potential for improved operational efficiency, service quality, and financial performance in the future.